GPAI Tokyo Summit 2022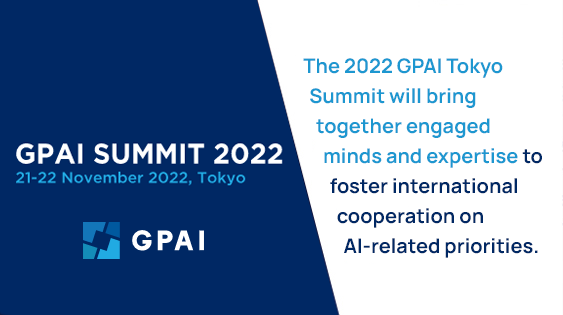 The 2022 GPAI Summit will be held in Tokyo, Japan on 21-22 November 2022. The event will bring together engaged minds and expertise from science, industry, civil society, governments, international organisations and academia to foster international cooperation on AI-related priorities.
The Summit offers an opportunity for GPAI Working Groups to showcase the recent developments of their work around four themes: responsible AI, data governance, future of work and innovation and commercialization.